The Long-lasting Performance 2/5
First Published: 9, October 2019
Impacts on the Four Pillars of Long-Lasting Leadership
The problem
This is the second part of our « long-lasting leadership performance" saga. This time we address the potential impacts of the four pillars that guarantee sustainable performance for our Leaders: broad vision, sense of action, reasoned performance, agile intelligence.
These more or less contextual or personal impacts, more or less difficult to manage, constitute real difficulties for our Leaders.
Here are those we have identified as the most important (the list is already relatively long!).
"Every man takes the limits of his own field of vision for the limits of the world".

Arthur Schopenhauer, 1788-1860
The detail
In order to preserve the four essential forces of his action, every Leader, woman or man, must be able to recognize the factors affecting him. Here they are, in conjunction with each pillar:
Impacts to the broad vision. These are the most important impacts, the most delicate to eliminate when they occur and those with which we must be most vigilant to prevent their occurrence. FEAR OF FAILURE: it generates emotions that are extremely reductive for vision (anxiety, fear, flight, recoil…). DOUBT ON CAPACITY: which provokes the development of uncertainty, loss of reference points, procrastination… Doubt about leadership capacity is really anxiety-provoking for a leader. SATURATION OF THOUGHT: it causes a loss of the broad aspect and a drastic reduction of the potential of the vision (no longer finding solutions). EXCESS OF CONFIDENCE: being overconfident or being overconfident in one's personal vision does not allow one to benefit from the opinion of others or to integrate failure or possible problems as variables. It is a lack of agility. NO SHARING: this aspect, which is similar to the previous one, carries a risk of developing short-sighted views, next to real needs and/or real demand.
Impacts to the sense of action. EGOCENTRIC ATTITUDE: this attitude of confinement, very often linked to the fear of failure or an excess of confidence, refocuses the Leader's thoughts only on himself, his needs, his fears or his doubts… which leaves little room for truly effective global action. FEAR OF THE OTHER: it is a distancing of the Leader from the ecosystem that surrounds him. This fear is very often motivated by an excessive anticipation of criticism. TOO MANY EXPECTATIONS: if it is important to have high expectations of oneself, it is also essential for a Leader to know the strengths of his entourage. It is of course fundamental to aim for excellence, but it is also vital to recognize the limits and barriers of the entourage, of the collaborators, to avoid going to the breaking point. Many Leaders do not know how to balance their pressure. LACK OF SENSE OF SERVICE: the Leader must be at the service of others. If he thinks the opposite, his action can quickly turn into a diktat.
Impacts on reasoned performance. PRESSURE: it is generally linked to uncertainty, doubt, and excessive expectations. A Leader under pressure makes it more difficult to make balanced decisions because he loses the global vision. BAD KNOWLEDGE OF ONE'S LIMITS and therefore poor management of pressure, balance and energy. This often leads to exhaustion. PRECIPITATION: regularly comes from too much self-confidence and thus poor self-knowledge. Hurry, like pressure, impacts decision making. DISPERSION: develops too much dilution of thought and action, resulting in a loss of balance and energy. It is necessary, for any Leader, to take time to refocus.
Impacts to agile intelligence. CONFUSION: which is an absence of clarity, lucidity, due to poor self-knowledge and self-control. A confused Leader does not make good decisions and does not guide his teams correctly. RIGIDITY: is linked to excessive control, driven by fear and/or overconfidence. The Leader is then not fundamentally agile, which is a handicap today. LACK OF EMPATHY: caused by too much importance (negative or positive) of the place of the self. A Leader with little empathy has difficulty in engaging those around him in his vision or in quickly convincing his audience… LACK OF PEDAGOGY: is clearly linked to a lack of observation and communication. The leader then tends to keep knowledge to himself and has difficulty in responding effectively to the needs of his collaborators. He therefore has difficulty making them grow.
We can of course find other impacts to the four pillars, the list is not exhaustive. However, those listed above are the ones that, in our view, have the strongest power to oppose sustainable and high-performing leadership. They represent the most fundamental impacts in the exercise of leadership.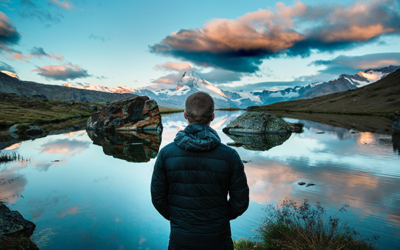 Transition, transformation, evolution, mutation... these are just some of the terms used repeatedly to describe the change affecting our societies...
Latest News on
Our Programs
Focus Practice
Focused Leadership
Innovating Projects
Change Management
Culture Change
And More…
Monthly News
We won't bother you!